My son Holden studied photojournalism at Columbia in Chicago. This was, and still is one of his inexpensive, easy "go to" recipes. And you thought all college kids lived on pizza and beer…
Serves 4

15 minutes to prepare
300 minutes to cook
Ingredients
3 potatoes, small
2 celery ribs
1 can zesty diced tomatoes
10 baby carrots
2 cloves garlic
3 1/2 cups vegetable broth
1/2 sweet onion, small
3/4 cup whole wheat pasta
1/2 teaspoon steak seasoning
Directions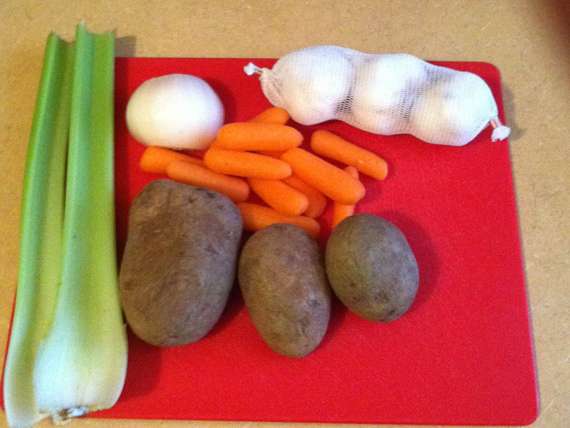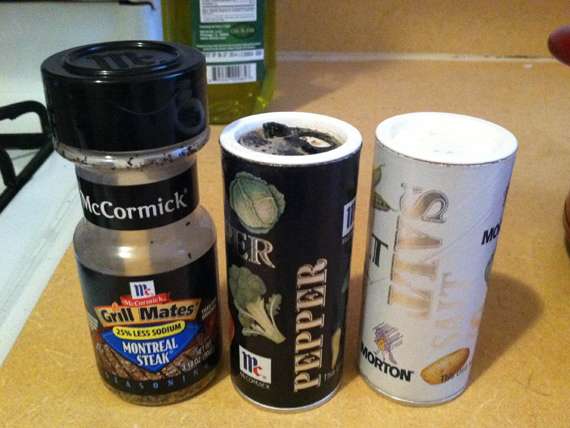 Add broth to to crock pot.
Chop potatoes into bite sized pieces, throw in crock pot.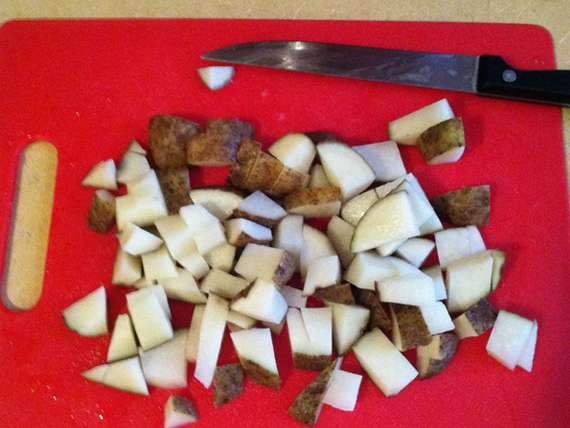 Slice carrots, celery, onion, add to crock pot.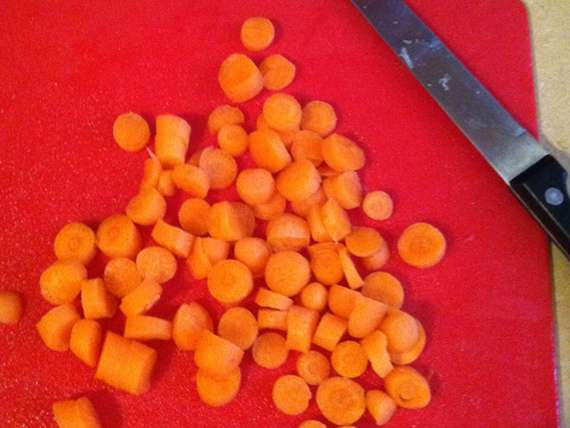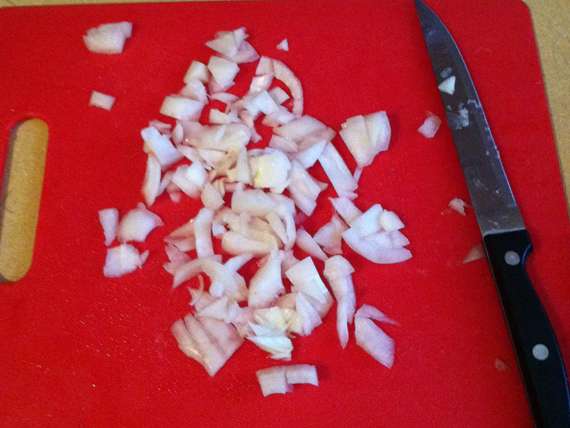 Mince garlic, add to crock pot.
Add can of tomatoes, stir.
Add pasta last, it will dissolve into dumpling like lumps while cooking.
Add salt, pepper and seasoning to taste.
Cook in crock pot on low for 8-10 hours, or on high for 5-6 hours.
Yum! Good job Holden!