This pasta sauce is so creamy and rich and with just a few ingredients you can make it is just a couple of minutes. I was surprised when I realized this one wasn't up on this site yet. We've been making this for years. It's one of our go to recipes when we don't really feel like cooking. If you have some raw cashews and some marinara sauce, you have what you need to make this. Both the kids love this one, so much that we've actually made it twice in the last week. Leftover sauce is awesome on pizza!

Serves 8

15 minutes to prepare
12 minutes to cook
Ingredients
1 1/2 cups raw cashews, soaked in water, drained
1 jar marinara sauce
1 cup water
1 box whole wheat spaghetti
Directions
Measure out a cup and a half of cashews.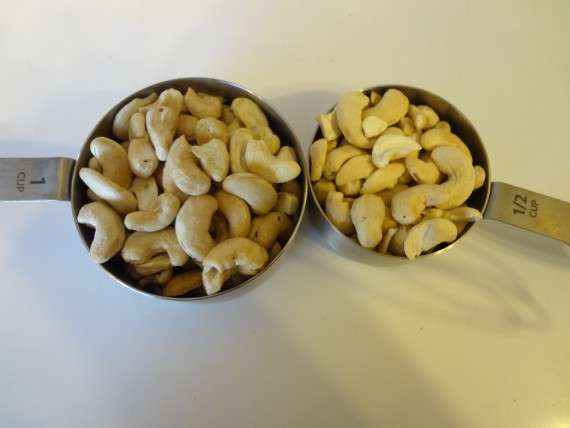 If you have time and you don't have a high powered blender like a Vitamix, let the cashews soak in water for about 10 minutes.
Meanwhile get your pasta water on and turn to high.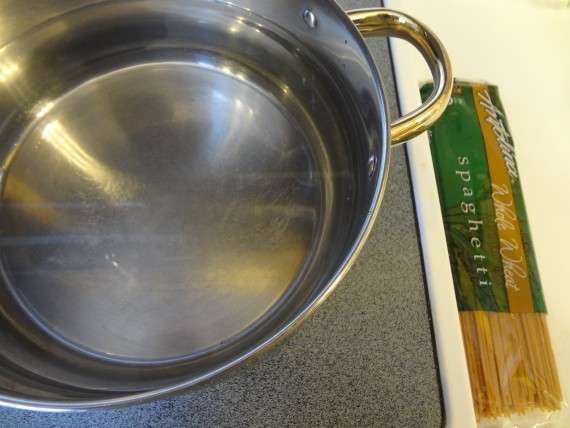 Drain your cashews.
Add the cashews and marinara sauce to your blender or food processor.
Add 1/2 cup of water and blend. If it's too thick, add more water until you reach your desired consistency. I used 1 cup with this marinara sauce and I soaked my cashews but it varies depending on how thick or thin your sauce is, how long you let the cashews soak and how thick you like your sauce.
Mmmm… so thick and creamy.
Pour it into a pan and heat. If you have a Vitamix you can just process the sauce until it's hot.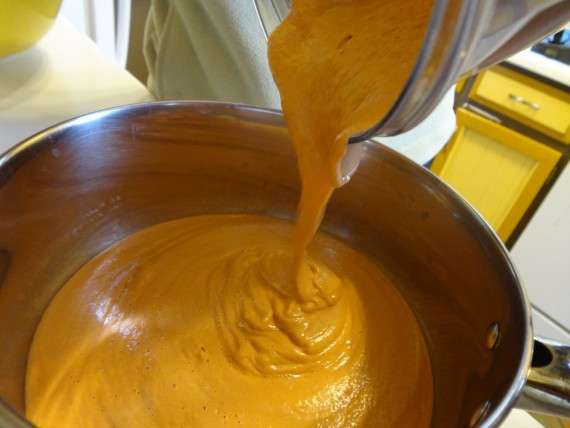 Add salt…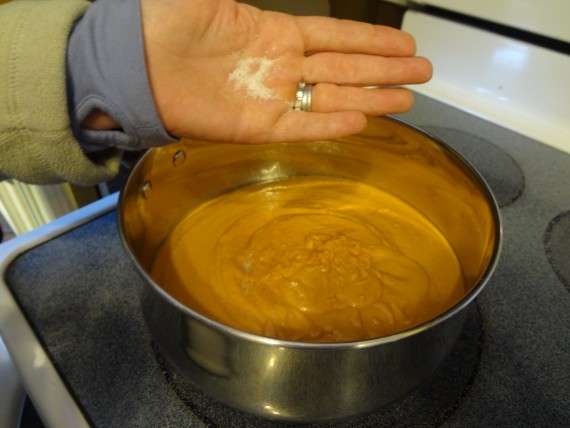 and pepper to taste, if desired.
Stir it up!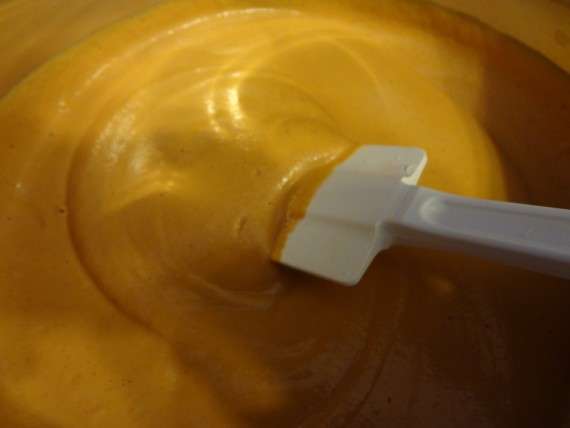 When your water comes to a boil, toss in your noodles and cook according to package direction. When your noodles are done, dinner is ready!
Serve it up with a simple green salad!
I find myself really loving raw cashews right now. We use them in this sauce, the alfredo sauce, cashew cheese which we use in all sorts of recipes. Someone told me you can make awesome nut milk with cashews too and it doesn't need to be strained. I need to try that. I think raw cashews are currently my favorite nut (save my daughter!). What's your favorite nut right now?