This is my favorite dinner right now. If you buy the peppers roasted, prep time is about 15 minutes and then you can toss them in the oven and dinner is ready 25 minutes later. If you can't find fire roasted peppers, just buy a large can of whole roasted green chilies. Originally when we posted this recipe, I was hesitant to suggest it to people because the fire roasting of the peppers takes a bit of time. We've experimented and whole roasted green chilies from a can turn out fabulous too! If you want easy, quick and delicious, try this one!
Serves 7

15 minutes to prepare
25 minutes to cook
Ingredients
14 whole roasted green chilies
2 cans black beans, (15 oz cans)
1/2 can black refried beans
3 cloves garlic , minced
1/4 cup nacho jalapeno slices
1/2 cup vegan pepperjack style shreds
4 green onions, minced
1/2 cup corn
1 lime, juiced
Directions
Preheat oven to 375 degrees. Spray baking dishes with cooking spray. Open your can of whole green chilies and drain.
Drain, rinse and mash the black beans.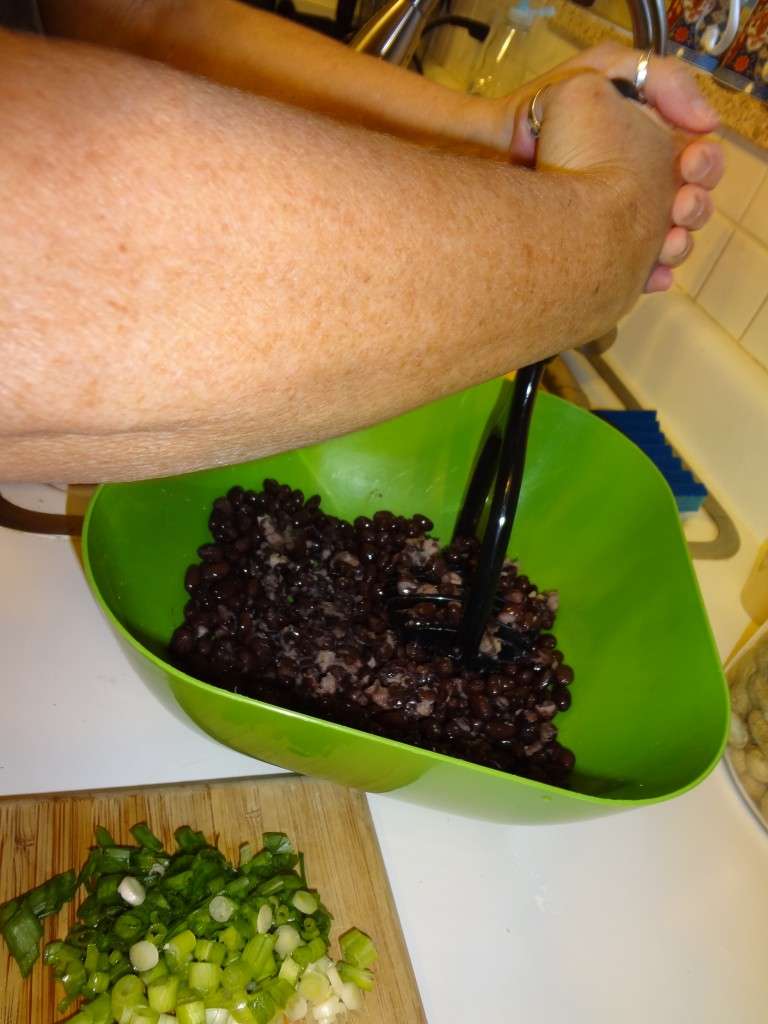 Mince garlic, chop jalapenos and onion.
Mix all your ingredients (except peppers!) in a bowl.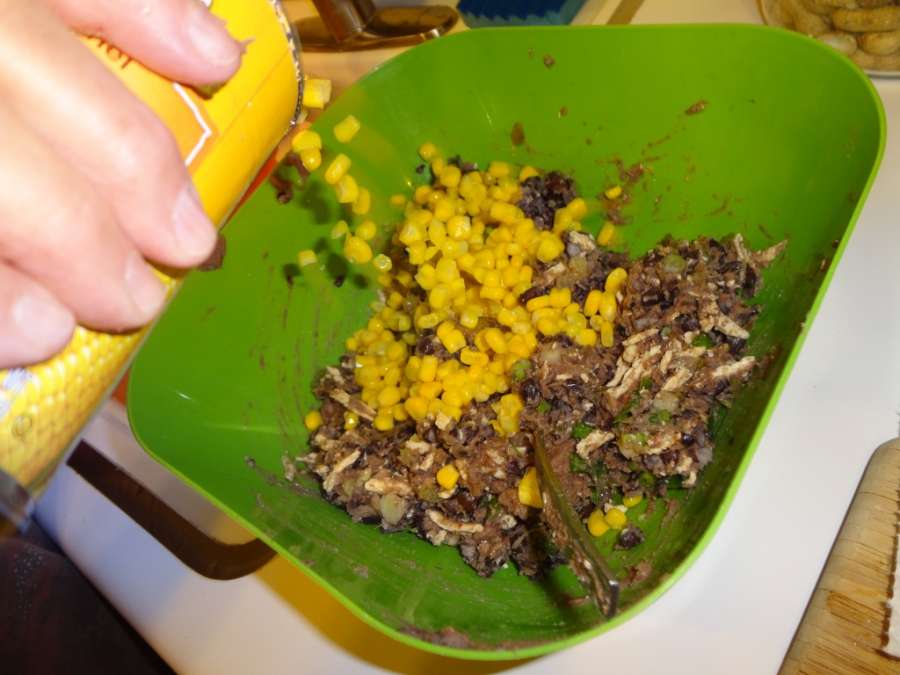 Stuff green chilies with bean mixture.
Place in prepared pan
Top with more daiya pepper jack (optional) or, alternatively, top with green enchilada sauce.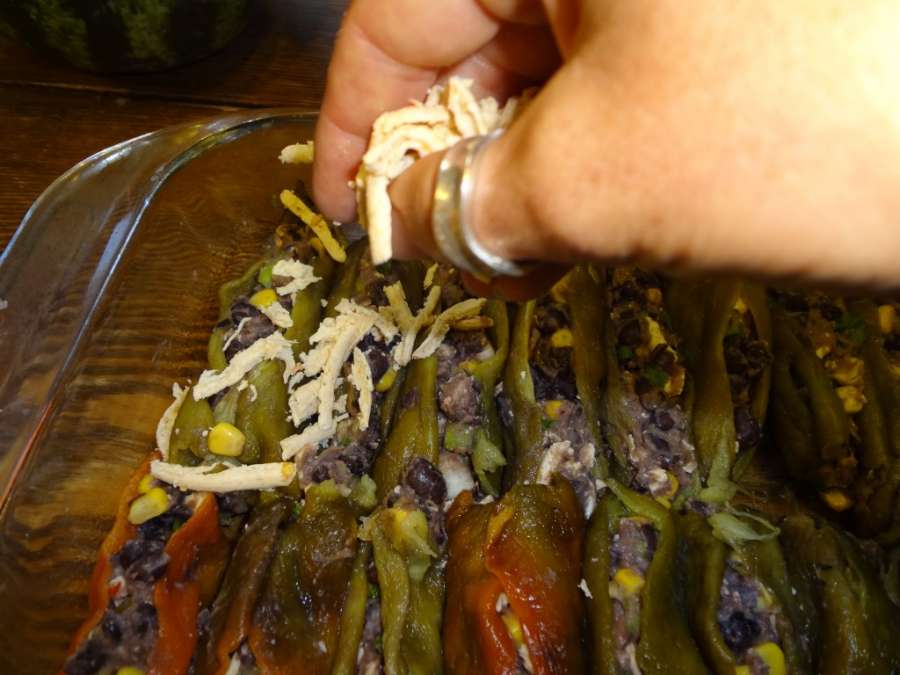 Heat in 375 degree over for 25 minutes or until heated through.