We eat this almost every day…seriously. It's so simple, but so good!
Serves 4

5 minutes to prepare
Ingredients
1 avocado
4 tablespoons salsa
1 lime, juiced and/or lime zest if desired
Directions
Halve an avocado lengthwise.
Use a knife to extract the pit.
Squeeze or spoon out the avocado flesh onto a plate or bowl.
Add 3 or 4 tablespoons of
our salsa
(or your favorite). Mash.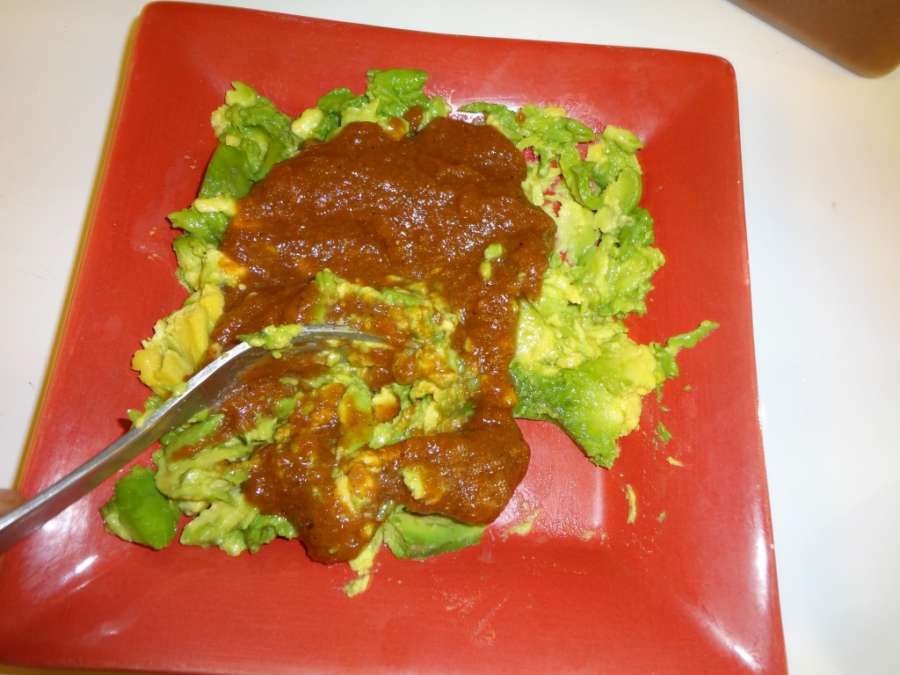 Serve with fresh
pico de gallo
and chips.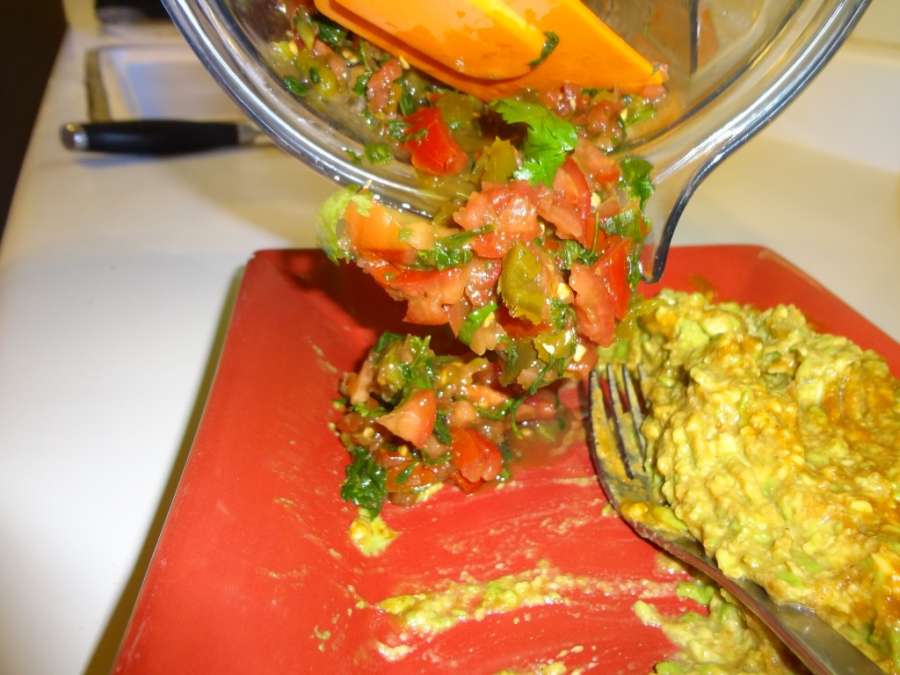 In this version we added fresh lime juice and some lime zest! Yummy!