We made a whole bunch of vegan sugar cookies and vegan frosting and pulled together all sorts of topping options for our cookie decorating party!  Here are a few of our fabulous creations!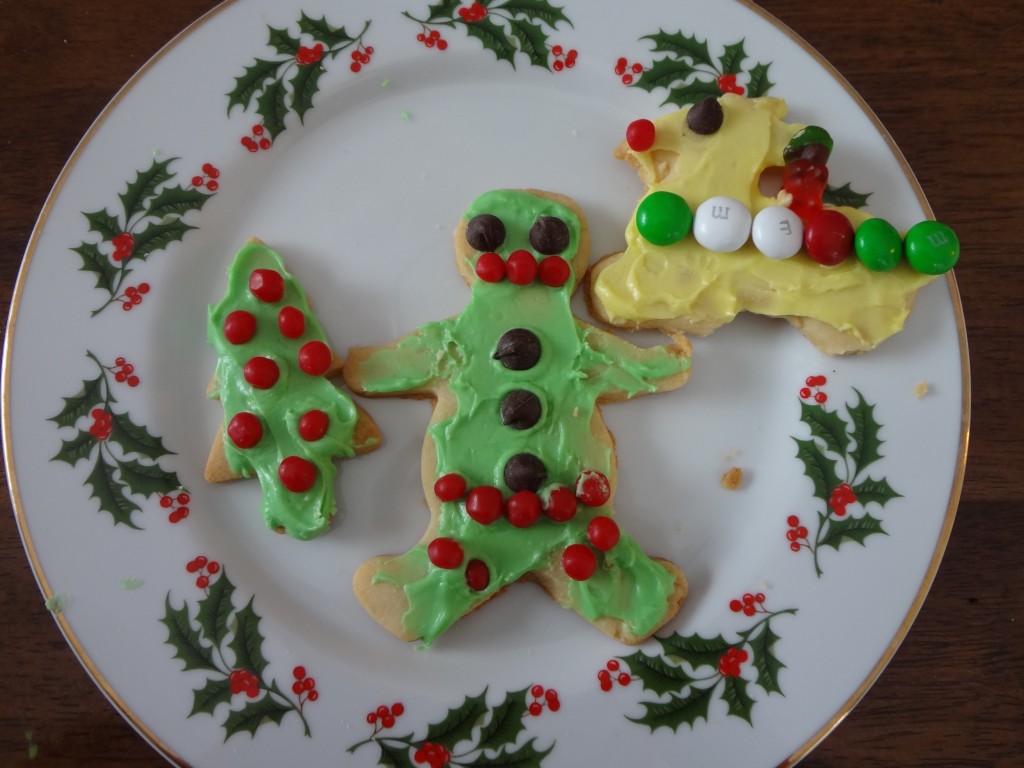 Christmas tree, christmas man and a reindeer!
Stella's… you can tell because they are fully loaded!
Jeff's creative flair shows here…
Zombie cookie man….
She looks happy… and a little sick from all the sugar… (even if she won't admit it!)