Christmas is almost here!
We recently released a new version of our site and in this new download, you will see an example of our updated format. Learn more about How it Works here.
What's for dinner on Christmas Day?  This is our go to holiday menu. We use it for Thanksgiving and Christmas some years!  We've compiled a complete shopping list so you can run to store and pick up what you need and start cooking!  I've always thought that the planning part is the hardest.  The cooking is the fun part.
What's on the menu you ask?  Our Vegan Christmas Feast this year included:
Green Bean Casserole
Roasted Vegetables
Mashed Potatoes
Stuffing (Dressing)
Vegan Gravy
and Apple Pie for dessert!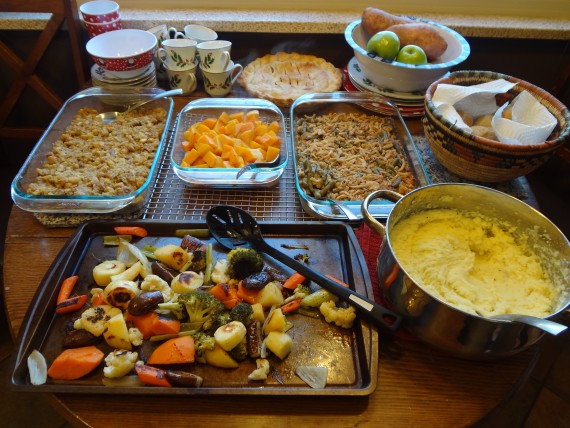 Simply enter your email and we will send you the menu, instructions and shopping list right away.  We will also subscribe you to our mailing list.  We hope to send out updates about once a month, highlighting some of our favorite recent recipes, vegan news and other interesting tidbits. Don't worry we hate spam too and we would never ever share your email address.  And, you can unsubscribe at any time. Your download will be available for one week after you receive the email containing the link to it. Please save it to your local device(s).
Note: If you don't receive the email containing the link immediately, check your spam/junk folder and make sure info@veganmealplanning.com is on your safe list.